For over four decades, Japan-based Enagic International has been the leading manufacturer of alkaline ionizers and water filtration machines. Kangen Water® machines are used in hundreds of thousands of homes worldwide to transform tap water into pure, healthy alkaline drinking water.
The Enagic Corporation feels that the personal nature of a direct sales marketing business model, utilizing hard-working, independent distributors is the best way to get the word out about Kangen Water®.
We believe this sort of sale and marketing method is the most effective way of doing business in today's economy. In the past, wholesalers and retailers took the largest percentage of business profits, whereas Enagic believes that rerouting these profits BACK to the distribution force is the true meaning of Kangen Business (Kangen, a Japanese term, meaning to return to the origin).
Enagic is a true global company. Their growth knows no bounds and their borders are limitless.
As an Original Equipment Manufacturer (OEM), Enagic handles every aspect of the business; from research and development; to manufacturing; to sales, marketing and distribution; to service and warranty.
Tour of the Enagic factory in Osaka, Japan!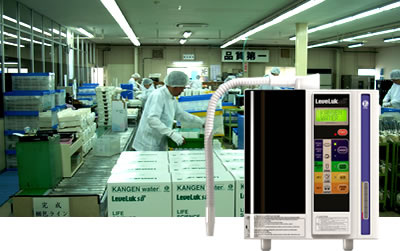 Overview of Manufacturing Operations
Take the grand tour and see how the electrode plates are created from scratch, production of packaging, assembly of the electrolysis chamber and all the way to a finished product!
---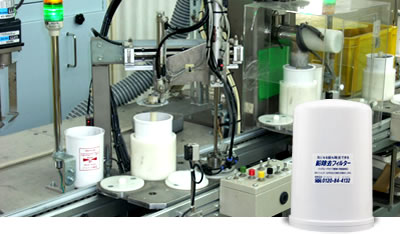 Filter Manufacturing Department
Follow the creation of a cartridge; all activities and operations related to the manufacturing of the water purification filters are carried out in this factory.
---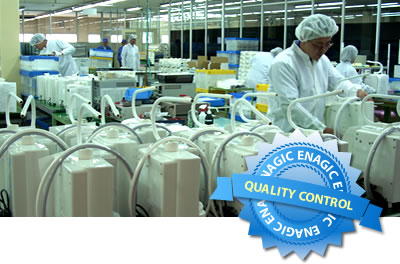 Enagic Corporation Quality Control System
Entrusted with the highest responsibility and deepest trust to create ultimate quality products!